Montessori Institute Staff
Administration Staff
Rachael Stevens – National Director
Rachael is National Director at the Montessori Institute and has been involved in education at many different levels, including teaching Montessori across all age ranges, tutoring and lecturing at University and teaching women in prison. Rachael holds a Master of Education, degrees in Business Studies and in Law, two Graduate Diplomas in Montessori Education, a Certificate in Corporate Governance for Not for Profit Organisations and a Cert IV in Training and Assessment. Rachael completed a thesis for her Master of Education degree in 2020, exploring the perspectives of Montessori educators on using Belonging, Being and Becoming: The Early Years Learning Framework for Australia, (EYLF), in Montessori early childhood environments in Western Australia. The full thesis is available:
Stevens, R. (2020). Montessori educators and the Australian early years learning framework in Montessori early childhood environments in Western Australia: A qualitative study
(Master by Research, University of Western Australia) https://doi.org/10.26182/dnzj-8504
Lesley Payne – Educational Director & Lecturer
Lesley Payne is the Educational Director and has been involved with the Montessori Institute since 2006. She has held many roles in the past, including a reviewer for Non-government and Independent Public Schools; Unit Coordinator, Student Supervisor & Researcher for Murdoch University and past Principal of the Beehive Montessori School. Lesley has a PhD, a Master of Education, a Bachelor of Education and a Diploma of Education (Montessori) 3-12yrs.
Corrine Thompson – Student Administrator
My journey with Montessori began with my eldest son attending the playgroup at our local Montessori school, Riverlands, aged two. It was his favourite place to be, and was eagerly followed through Children's House and both primary classes by his younger brother and sister. My children loved their time at Riverlands and I enjoyed being a regular parent helper in all their classrooms, as well as an active P&F committee member. I have been working in my administrative role at the Montessori Institute since 2015 and love supporting our students throughout their course, from first enrolment to final graduation. I am still learning so much more about Montessori, too!
Bernadette Hendry – Workshop Coordinator
Bernadette joined the Montessori Institute as Administrative Secretary in 1993 and has held different administrative roles since then. She is currently the Workshop Co-ordinator, and manages the complex task of arranging national workshops for all the Institute's courses.  Bernadette has two adult children and one granddaughter and is loving watching her grow and meet her milestones.
Leigh Franz-Evans – Course Coordinator & Lecturer
Leigh is Course Coordinator at the Montessori Institute as well as being a Lecturer, Examiner and Tutor. Leigh's involvement in Montessori Education began fifteen years ago and in that time she has worked in many roles including Teacher Assistant (9-12 years), Teacher (6-9 & 9-12 years) and as a Deputy Principal. Leigh has two children who have both attended Montessori Education. Leigh has a Bachelor of Science (Human Biology), Dip Ed (Primary Teaching), Masters of Education (Learning Difficulties), Dip of Early Childhood and Primary Education (Montessori) 6-12 years and is currently working on a PhD.
Workshop Lecturers
Naomi Stuckey
Naomi is a Montessori Institute 0-3 and 3-6 years Lecturer, Examiner and Tutor. Naomi has a Graduate Diploma of Education from Murdoch University and a Bachelor of Social Science in Children Studies from Edith Cowan University. She has an AMI Diploma in Montessori 0-3 years and a Montessori Institute Diploma for Montessori 3-6 years. She has worked with children for more than twenty years in varying contexts including Special Needs, Childcare and Schools. She is presently an owner and manager of Montessori Gardens Early Learning Centre in WA, is a consultant to 0-3 years Montessori groups, speaker at conferences and parent education events. Naomi has two children who have both attended a Montessori School.
Anna Golab
Anna is an inclusive education coordinator in a Montessori school that offers early childhood, primary and middle school programs. Aside her classroom responsibilities, Anna's other teaching commitments include teaching English to adults and adolescents, and mentoring teachers. She holds a Bachelor in Education and a Master's Degree in Special Education. She also has a Montessori Institute Diploma (0-9) and Diploma in Early Childhood Education (0-8) and over 25 years of classroom teaching experience working in a Montessori setting as both a classroom teacher and as a teaching principal.
Wilma Grier
Wilma has many years' experience in Montessori education as teacher, mentor, director and principal of Montessori School Bali. She has lived and worked in Ireland, Australia and Indonesia and has been a speaker at national and international conferences. Wilma operated an intimate Montessori children's group in Townsville, North Queensland catering for children aged 3-6 as part of her consultancy business 'Wilma's Garden'. She is an advocate for integrating the outdoors in daily practice. Wilma holds a Diploma in Montessori Education, a Bachelor in Early Childhood, an Early Childhood Trainer's Certificate and a Diploma in Teaching from Guildhall School of Music and Drama, London. She is currently providing workshops on Montessori education for parents, mentoring the principal and staff of Sekolah Montessori Erdkinder Bali and enjoying being a grandmother!
Hali Halphen
Hali was introduced to Montessori Philosophy and Pedagogy when her four children were educated at Montessori Schools in Sydney and Melbourne. She started her working life as a medical doctor, with an interest in Public Health and Preventative Medicine. A move interstate gave her a chance to rethink her career and as she had grown very interested in Montessori it was a chance to make a very easy transition to teaching. After achieving a Montessori Institute Graduate Diploma (6-12 years) she worked as a Cycle 3 teacher, then as a Curriculum Coordinator and with students with additional learning needs. Hali is currently completing a Masters in Education Policy and is also a Montessori Institute examiner and tutor.
Meghan Hicks
Meghan holds a Bachelor of Education, majoring in Psychology. She also holds Montessori teaching qualifications at the 0-3, 3-6, 6-12 and 12-18 levels. She has taught at all levels in Montessori Schools in Australia, New Zealand, and in Africa. She is the founder of several community Montessori programs in the South West region of Western Australia. She holds a number of specialist qualifications in Literacy and Numeracy Therapy and runs a private practice in Educational Therapy for children and adults who struggle with basic literacy and numeracy skills. She is a dyslexia and dyscalculia specialist. Since completing her AMI 12-18 Diploma, she has stepped up her work within the schooling and homeschooling communities, to promote adolescent mental health and well-being. She regularly contributes to the Montessori movement by writing for a number of websites and print publications.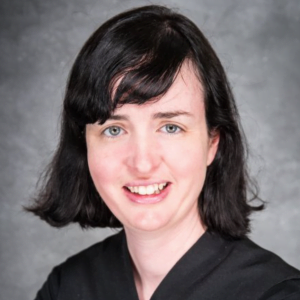 Gemma Kuras
Gemma is an Educational Leader at Indooroopilly Montessori Children's House (IMCH) which is a Centre of Excellence. She has a Bachelor of Education (Early Childhood), Diploma of Montessori Education in both 0-3 and 3-6 years and commenced her career in the State education system teaching for a number of years at Prep & Year 1 level. Gemma has spent the last 15 years at IMCH in a role which covers the mentoring & training of educators in relation to the Montessori philosophy.
Stella Mandas
Stella holds a Bachelor of Early Childhood Studies from the University of Melbourne and completed her Montessori 3-6 Diploma with MWEI. Her teaching experiences, over 18 years, are in a variety of early childhood environments ranging from ages 2 years to 6 years of age. She has worked as a Teacher Coordinator, is a Montessori Institute tutor and assists with examinations. Her strengths are combining the EYLF with the Montessori philosophy and record keeping. Her two girls have attended Montessori schools in Melbourne. Her passion is helping other teachers fulfill their dreams in becoming Montessori Educators.
Dr. Eva Nislev
Eva has worked with many different age groups, from early childhood to mature age students. Her experience draws on a wide variety of roles ranging from Montessori centre director, university lecturer and tutor, workshop presenter and education consultant to a number of different tertiary institutions and education organisations, and as an Arts educator. She has presented at Montessori conferences both in Australia and overseas. Eva holds a PhD, MEd.,(Early Childhood)., Dip.Teach, (infants/primary), Cert. Special Ed., Dip.Ed Montessori (MWEI (Aust) 3-9yrs), Dip.Children's Services., Cert IV Workplace Training & Assessment., Cert Art Therapy. In addition to her roles as teacher educator and educational consultant, Eva has worked in a variety of environments, including state schools, special education schools, TAFE, university, Montessori early childhood programs, and various government departments.
Deirdre O' Reilly
Deirdre has taught for the over forty years in Montessori environments in Australia, Ireland and California. She holds pre-primary and primary Montessori diplomas and a B.Ed. (Primary) from UNE, a Masters in Education (Special Ed.) from University of Sydney and has completed a Grad. Dip. Psychology from UNE in 2016. Deirdre has three adult children and seven grandchildren. She has presented both nationally and internationally at numerous conferences, consults as a parent coach to Montessori schools both in Australia and overseas through her company Small Steps. Deirdre also works for NESA NSW registering Home Schooling students.
Carmen Parker
Carmen has been involved in education since 1984. Initially working with children 6-8 years of age in school education and support programs for children with learning difficulties, then for most of her career as a teacher in Montessori preschool and primary education. She has held the position of Principal/teacher at Montessori Schools offering preschool, long day care and primary education. Carmen has been active in a number of organisations aimed at supporting educational facilities to provide the best environment for the development of the children in their care. Her work has included being on the executive in many capacities of the boards of State and National Montessori organisations, working on NSW state committees for the development of policies, government regulations and pilot programs for early childhood education, editor of a Montessori National magazine as well as on planning committees for professional development programs for teachers through workshops and national and international conferences.
Carol Raleigh
Carol has been teaching for many years and holds three Montessori Diploma qualifications (3-6, 6-9 and 9-12 years). She brings a diverse range of teaching experiences with her, including nine years in Bali Montessori School where she taught in all cycles. She has conducted workshops in Brisbane, Perth, Bali and Bhutan. She is also an experienced Speaker at Toastmasters. Her experience and expertise are held in high regard.
Sheryl Ridout
Sheryl (Dip Teach (Early Childhood), Dip Ed(Montessori Education)), began her teaching career in 1976 as a Pre-Primary teacher in mainstream education. Her involvement in Montessori education began in 1981. Since then she has been involved in Montessori at many levels including Playgroup Coordinator, Assistant 3-6 and 6-9 years, Director 3-6 years, Director 6-9 years, LOTE teacher 6-12 years, Council Member, Co-Principal, Principal, Conference Organiser and more recently as a mentor for teachers working in Montessori schools.